Pubbli Mais has a historical past well known to enthusiasts and a renowed experience in the field of rally liveries which has been consolidated over the years with the enrichment of a historical archive born in the times of racing and which over time has reached such vast proportions almost to be the envy of institutions much larger than ours. Dozens of brands, logos and writings have been registered as they appeared on the Fiat, Abarth and Lancia cars of many years ago. An archive that has been constantly updated with the knowledge gained from working on many vintage cars and which now represents a heritage not only of our company but also of the entire History of italian historic cars.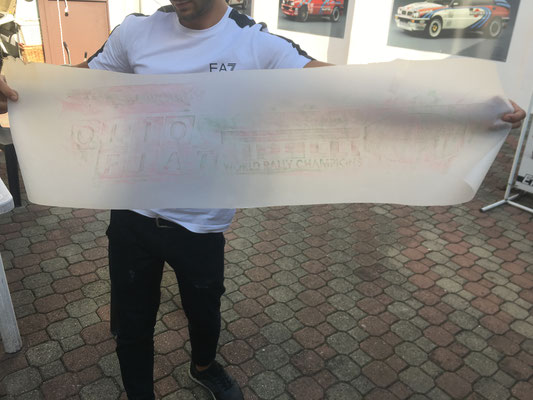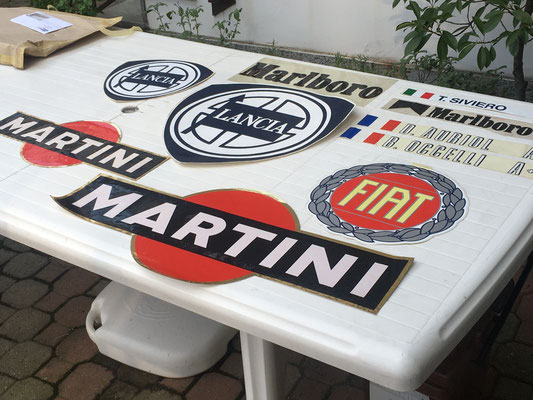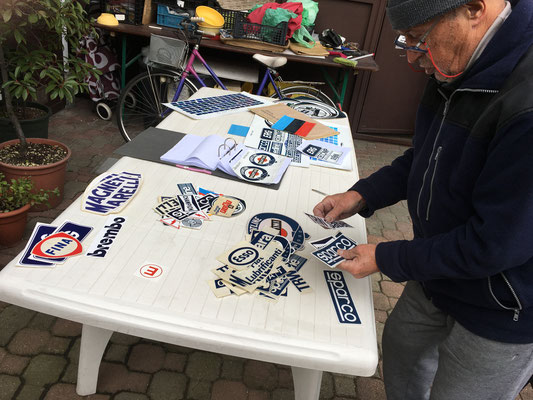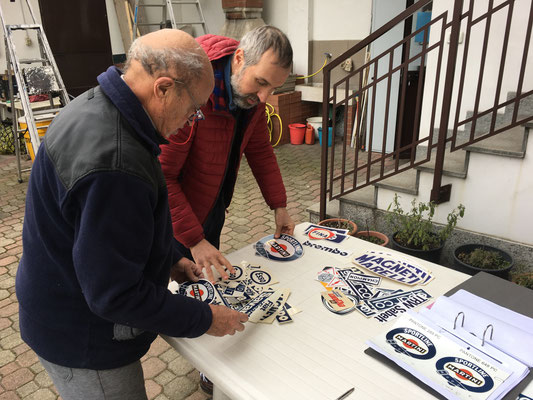 first line: some original stickers and casts from our archives; second line: Vinicio and Roberto discuss historical sponsor stickers
For us, maintaining tradition does not only mean faithfully replicating the graphics of the time but also recalling and reawakening, through a working methodology that is as manual as possible, the same effect and flavor of antiquity that a historic car should arouse. This is, for example, the case of the work carried out by us on paint liveries, in which we try to respect as much as possible the working methods of the great craftsmen of the past to obtain a visual result that is congruous and compliant with tradition.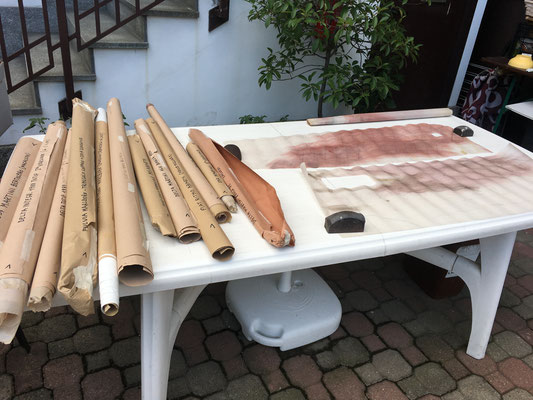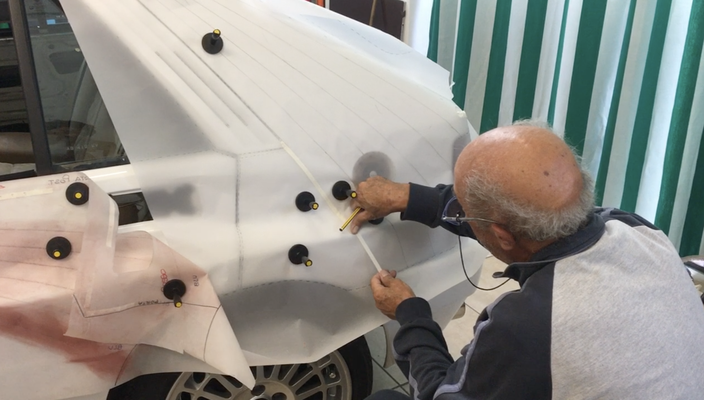 on the right: a small part of the casts of the historical liveries present in our warehouses; left: Vinicio Mais works with the historical casts on the Lancia Delta.
Our efforts and commitment have been largely rewarded if it is true that one of the things that all of you have asked us for most in recent years is the possibility of receiving a Certificate of Fidelity and Originality from us that guarantees the fidelity and originality of the graphics reproduced by the liveries and from the stickers made by us.
We are happy to finally be able to announce that starting from now, all those who entrust us with their historic car to carry out the graphics at our headquarters will receive a personalized certified paper document at the end of the work (with the car's data and signed by everyone the staff) who will testify that the graphics were created respecting the original graphics, colors and dimensions as much as possible. This certificate certainly represents an important added value even in the case of sale of the car, since the aesthetic factor is what first of all catches the eye of the observer and beautiful and correct graphics are a fundamental business card.
Even those who for various reasons have not been able to physically bring the car to us but have ordered a full kit of stickers from us (we reiterate, FULL kit) will receive a specific paper certification which they will also be able to show in a small way on the car (in fact, an adhesive sticker will also be provided to be applied on the windows of the car).
And the news doesn't end there, in fact this Certification can also be retractive, in the sense that all those who own a car that has been decorated by us in the past or have requested a complete kit of stickers will be able to request it from us free of charge in paper format (shipping costs are borne by the applicant). Naturally, signing a Certification does not mean resting on our laurels nor believing we are free from errors (which will always be present, albeit in increasingly smaller quantities), it rather means taking on a great responsibility which we willingly take on, knowing full well that only with commitment, attention and humility can we we will be able to achieve and maintain good results.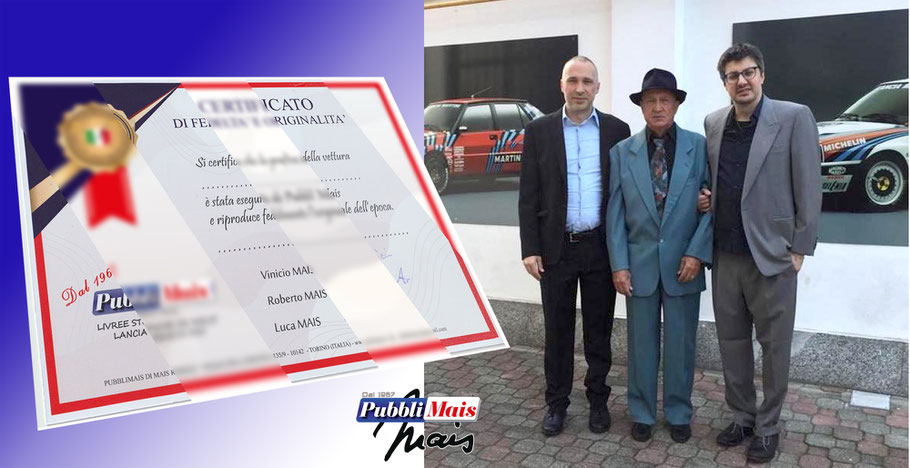 Roberto, Vinicio, Luca MAIS
                                                                                                                     PUBBLIMAIS